Sunday, May 15th, 2022
South Middle School
400 S. Highland Ave.
Arlington Heights, IL 60005
---
Martial Arts Tournament with competition in:
(click on event above for description)
Registration at the door starting at 8:30am
download Registration Packet HERE
---
Join Us Saturday for the K.O. Martial Arts Seminar:

---
Event Information
Date: Sunday, May 15th 2022.
Hosted By: DK Fitness Arts Taekwondo
1714 E. Northwest Hwy., Arlington Heights, IL 60004.
www.dkfitnessarts.com
(847) 749-2819
info@dkfitnessarts.com
Event Location: South Middle School; 400 S. Highland Ave, Arlington Heights, IL 60005.
Coordinator: Adam Kielczewski – (847) 977-1038; adam@dkfitnessarts.com
Directors / Arbitrators: Master Adam Kielczewski and Master John Sperrazza
Events: Competition in Forms (Open to all traditional styles), Point Sparring, Weapons and Board Breaking. Divisions shall be divided by age, belt and gender. Peewee Division (5 & under) available in Forms and Board Breaking (instructor assisted).
Awards: 1st, 2nd and 3rd place in all divisions. Grand Championship for Forms for Color Belts and Black Belts; youth and adult.
Fees:
With Pre-Registration: $65 for one or all events (7yrs – adult). $95 for Saturday Seminar & Tournament (8yrs – adult). $35 Peewee Events (5yrs & under).
At The Door: (cash only please) $75 for one or all events, $10 spectator fee, $5 children 6-12, Free for under 5 Arlington Height's SD25 students and teachers are free with paying adult and school ID.
Registration: Pre-registration is due by 6pm; May 13th, 2022. Registration Form is in the registration packet and maybe emailed directly to: info@dkfitnessarts.com. On-line registration available at: www.dkfitnessarts.com/open
Event Schedule:
8:30-10am – Late Registration
9:30am – Rules Meeting – Officials and Black Belts
10am – Forms Competition Begins – all other events follow immediately
Hotel Info: A block of rooms is on hold and available at a nightly rate of $89 until 5/7/22. Book your room now by clicking HERE.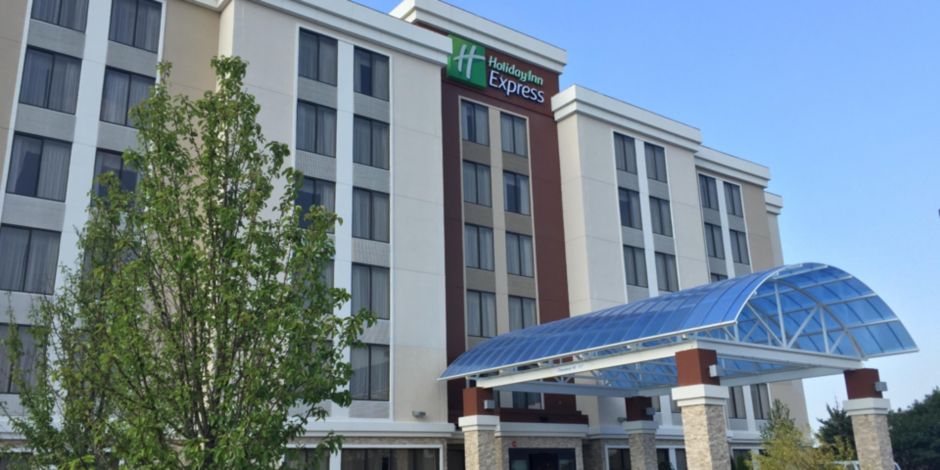 Holiday Inn Express – Arlington Heights
2111 S. Arlington Heights Rd., Arlington Heights, IL 60005
(817)956-1400
download Registration Packet HERE