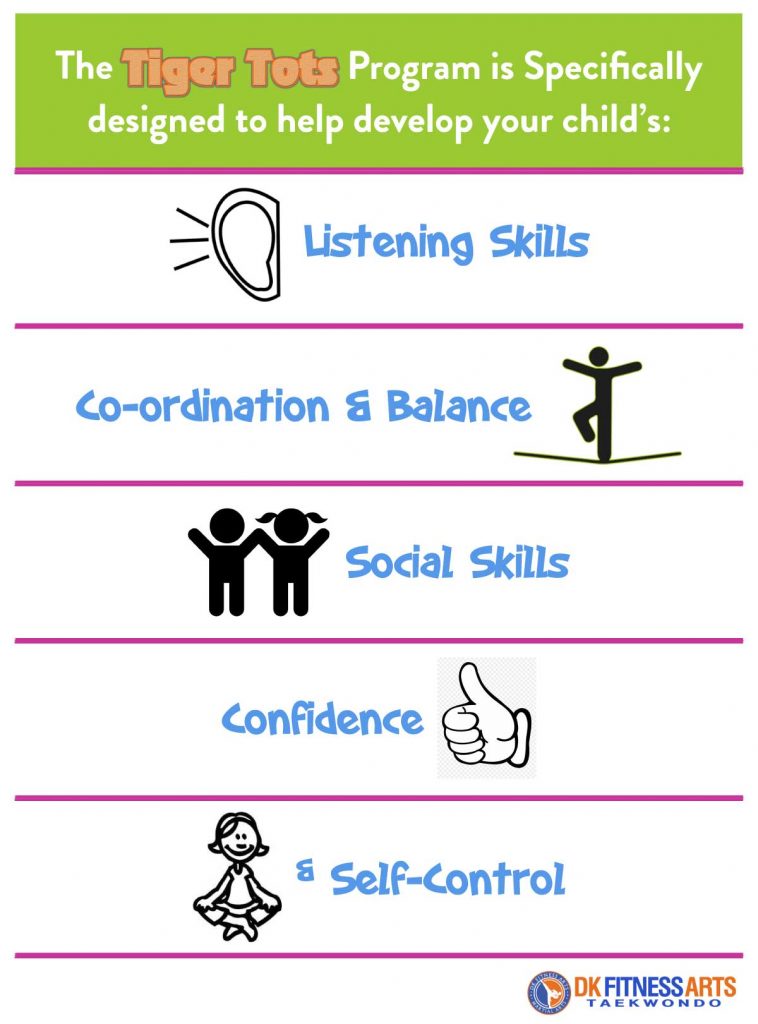 Tiger Tots introduces all our 3 & 4 year-old friends to the exciting world of Taekwondo. Basic martial arts drills and techniques will challenge your tot by developing co-ordination, muscle control, and focus. At the same time, tots will be introduced to the basic discipline and structure of Taekwondo training , all in a child-friendly and fun environment!
Classes are 30 minutes of co-ordination, movement, focus and fun with a curriculum that includes stretching, kicks, punches and blocks. Tots work on understanding how their bodies function as well as developing their gross motor skills and hand-eye coordination.
Tiger Tots Classes currently meet Tuesdays at 5:10pm and Saturdays 9am.