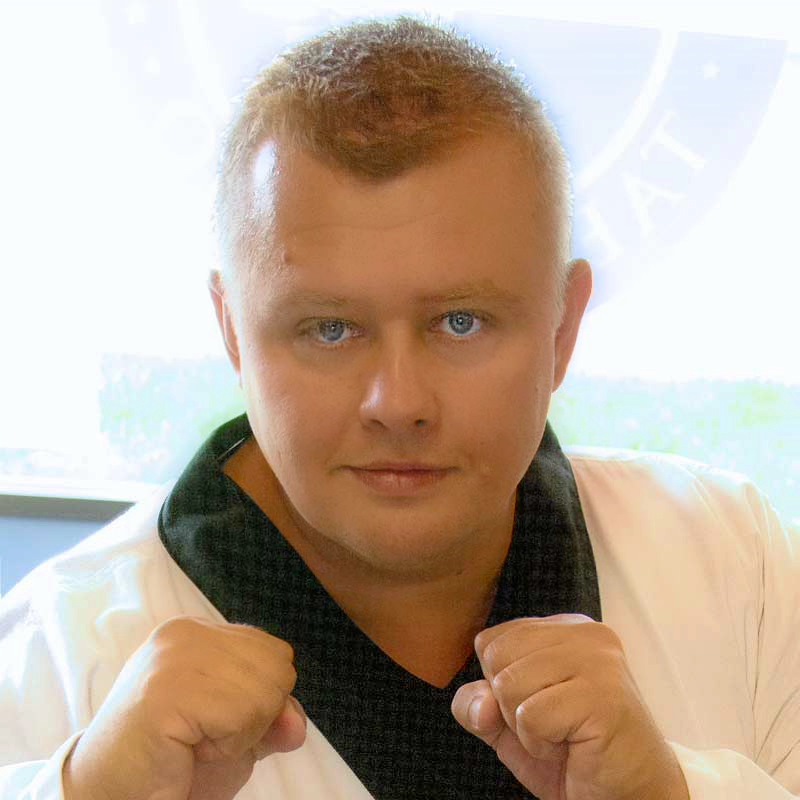 Master Adam Kielczewski is the operations director and master instructor for DK Fitness Arts Taekwondo (DKFA). Master Kielczewski began his martial arts training studying a Yun Mu Kwan style of Korean karate under the world-renowned Paik Family Lineage.  He later honed his skills at a diverse group of dojangs across the Midwest incorporating additional styles as well as the Kukkiwon systems.  Carefully blending both the more modern, harder styles along with the softer styles taught by Dr. Paik, Master Kielczewski has forged a program that results in well-rounded champions of both rank and spirit. His martial arts experience comprises of 30 plus years of training; largely within Taekwondo and Karate but with a background in Judo, Jujitsu, Kickboxing, and Wrestling. Master Kielczewski began to establish the DKFA name in the mid 2000's by working with local park districts to help elevate their programs to surpass all surrounding competitors.  Now, with help from the world-class instructors surrounding him, he has the opportunity to share the program and shape the lives of all the students at DK Fitness Arts Taekwondo.
Master John Sperrazza began his martial arts career at age 10 in Ft. Lauderdale Florida under Master Je Shin Je and later under Grandmaster Chul Oh and 2x world champion Master Oh Sung Park in Orlando Fl. At the age of 15, he earned his 2nd dan ranking and won his first US Open title for forms and fighting. Master Sperrazza's later teens years were spent training and instructing under the watchful eye of Grandmaster Sang Paik and his son Master Peter Paik in Orlando Florida.  Wanting to broaden his martial arts knowledge he turned to the Japanese discipline of Nesei Goju Karate under Grandmaster Frank Ruiz and Grandmaster Frank Pogliani where he began competing on the US Amateur Kickboxing circuit. In 1995 John enlisted into military service with the United States Coast Guard joining a Counter Narcotics Task Force for 2 tours not only paving his way for his law enforcement career after but fine tuning his combat dynamics training during service where he won the US Armed Forces Karate Invitational in Guantanamo Bay Cuba. From 1995 to 2009 Master Sperrazza served as a law enforcement officer and trainer for jurisdictions in Florida and Tennessee before signing on as Chief of Instruction (MASTER) for PAIKS Martial Arts in Madison in 2018. Today, Master Sperrazza brings his skills and experience to DKFA where he continues the same principles and values of Rule 1 of the Dojo- All Ego and Attitude Stay out the Door and the creed of HONOR-RESPECT-LOYALTY-DK!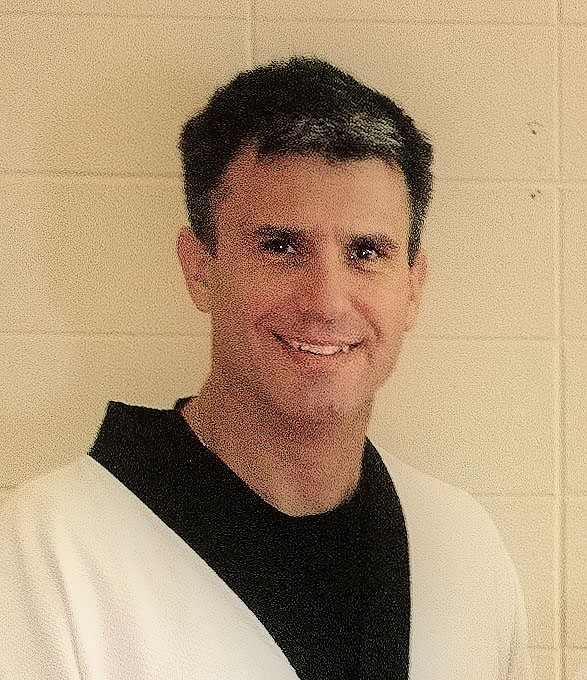 David Walcoff: With over 18 years of Taekwondo experience, Instructor David brings a fresh and fun approach to his Taekwondo training. Consistently a student favorite, Instructor David's experience and wisdom was a key component to the park district program's successes. With his continued participation in the DKFA program, students and parents alike can be confident that students will be inspired to reach their greatest heights.
Continuing in the traditional lineage of…….
Grandmaster Peter Paik started training in Seoul, Korea in 1965 under the tutelage of Grandmaster Chull Hee Park, founder of Kangdukwon (one of the 9 original Kwans of Taekwondo).
He moved to Madison, WI(USA) in 1969 with family, and resumed training with his father, Grandmaster Sang Kee Paik in Chuan fa in 1971. He also trained with the 5 time Korean National Champion, Il Sik Kim, assistant instructor at Paik's Martial arts school from 1973‐1974 and with Soo Kon Kim – Korean military forces champion – from 1975‐1976. Master Peter Paik, using the skills and the techniques he learned through his father, made a name for himself as a competitor in the Taekwondo and the Karate circuits through the late 70s and the early 80s. He took advantage of his competitive experience to learned about Okinawan weapons, Chinese KungFu, and even American Kickboxing as he competed and trained with some of the best known martial artists of that time. John Longstreet, Ray McCallum, Dan Anderson, Keith Vitali, Steve Anderson, Freddie Letuli, Harold Burrage, Gerard Robbins, David Deaton, Mike Genova, Joe Corley, Jeff Smith, John Worley, Kareem Ali Jabbar, Greg Fears, Tony Blanchard, John Chung, George Chung, Ernie Reyes Sr, and Jr, Arlene Limas, Linda Denley, John Sharkey, Cynthia Rothrock, and Grandmaster Jhoon Rhee were all legendary in the American martial arts scene and helped in Mr. Paik's development as a martial artist thus helping to shape him as a competitor, a technician, and a champion.
In the late 80s, Master Paik moved to Florida to pursue a Movie connection he had made through his travels and settled in Orlando, FL. At the request of his father, he opened a Taekwondo school and actively supported many Taekwondo events all over Florida, Georgia, and Alabama and received his 6th degree blackbelt. With a little guidance from another ex-Ki Whang Kim blackbelt, Grandmaster Jang Yeol Park, Mr. Paik found a niche in the Florida Taekwondo scene. He also befriended an established Taekwondo and Ju jitsu master Angel Gonzalez, who inspired him to improve his schools and reach new heights.
In 1996, his father, Grandmaster Sang Kee Paik was ailing in health and summoned his son back to Madison, WI in 1997. In 1998 he took over the operations full time. Since then, He has received his 8th degree blackbelt and in 2007, produced more than 30 National Champions in Karate and Taekwondo. People travel from long distances to train with Master Paik.
Please visit his school's link to view all his accomplishments: http://www.paiksmartialarts.com/
Dr. Sang Kee Paik
A true Taekwondo great.  A small paragraph is not enough to describe the significance and influence of this Taekwondo great.  Please take a moment and read his history:  Dr. Sang Kee Paik